In these latter days I've been busy working and haven't written anything for a long time, and have completely forgotten to note the end of the first Familia mini-series of 5 dolls. Each of the girls appeared to be special, and I'd like to thank their owners for proposed characters. Here they are, from left to right: Illiana, Zaria Danica, Taiga 4, Celia, Aurora.
While working on this series I've rethought the breast's sculpture. The first version of this part was bothering me – I didn't like some moments in the anatomical aspect. I wanted to come to sculpting of a new breast more thoughtfully with all my acquired experience, and as a result to come closer to a more anatomically correct and realistic sculpture.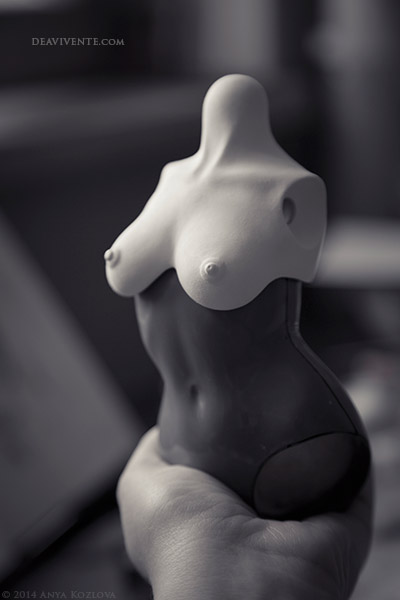 The new model of breast is presented to you by the last doll of the first Familia mini-series (she was completed in December 2014).
For this wig I used wavy hair with small curls. Totally, I've made 5 wigs for this doll presenting different characters, among which I can point out one with white hair colour turning the girl into a gorgeous platinum blonde (in the photo below, other photos can be seen in Flickr gallery).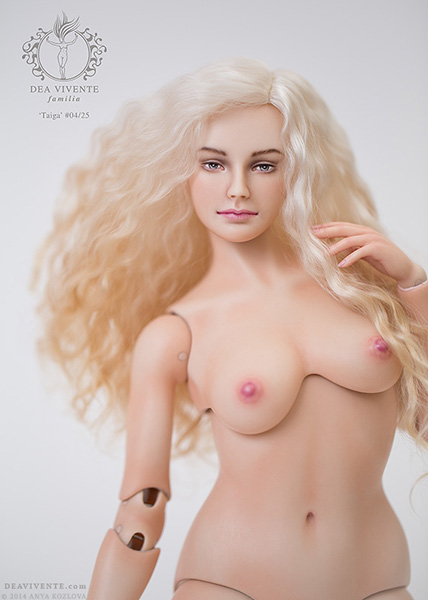 Currently I'm continuing to work on individual orders.