Some words on workdays since the last post.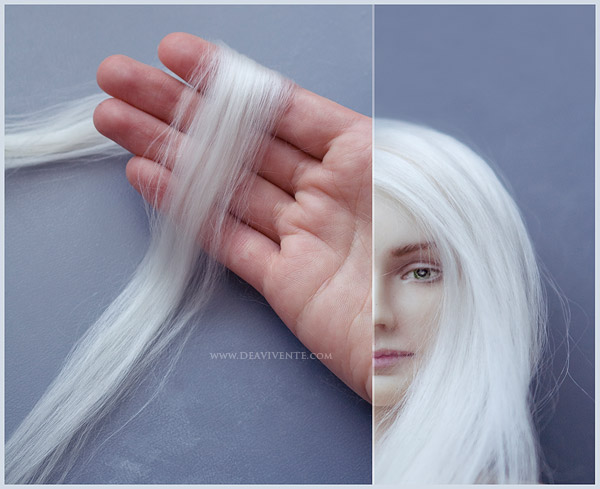 These days the mail has delivered the part of new previously ordered fibers for wig making. They are so soft! And thinner than mohair. I've tried to wash and comb one lock of each and it was a real pleasure touching them. Very calming procedure.
The white locks one can see in the photo (besides, this is Dea, not yet one of the new dolls) are very long – about 30 cm (12″). I haven't decided yet for sure what hair colours I'm going to use for the new girls, but I'm so excited about these fibers and can't wait to work with them!
I'll add some more photos taken during the working process.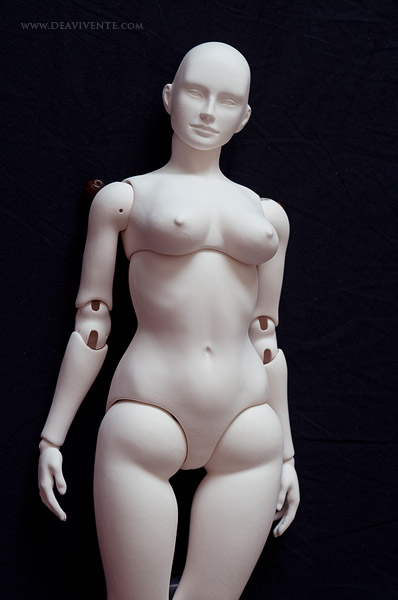 These are dolls' parts after the first bisque firing, lying in our beloved kiln, following by a photo of those parts put together to form a doll. I don't know why, but I'm crazy about white unpainted dolls, they remind me of marble sculptures of bygone days. Sometimes I feel pity when thinking of blank parts to be painted, and I can contemplate them for ages, though later I recollect about the dolls who should live their own lives, my sorrow leaves me and I want to find out as soon as possible what eyes a new Dea Vivente will look at me with.
After the bisque firing the parts' surface needs good and fine sanding, so that the dolls become smooth and neat in the end.
This is me at work – I'm busy with sanding. I even the surface over a basin of water, where I'm constantly plunging a piece in work, to prevent inhaling porcelain dust.
For more photos of a work in progress, you can check my Flickr page, as usual.
P. S. At this time, both dolls are having a rest from my hands in a flaming kiln, undergoing the second firing, the high one, and the next photo shows the 'sun' they are lying under!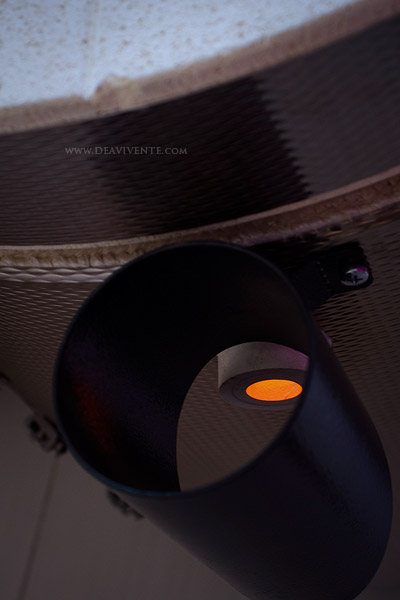 About 12 hours more will pass before I can get down to painting my girls.